Repairs
Top up the value of your home with a repair service that could save you thousands in the long run
Roofcare
Roofcare's Services
Leaks Repairs:  Is your roof leaking? We can fix it
Concrete tiles
Longrun Iron
Has your roof sprung a leak?
Roofcares specialist team of leak geeks will work fast before that small leak becomes a big problem for you.  Roof leaks can cause major damage to your home costing you money down the line that is why we treat all our enquiries with the utmost urgency.
Leaks are generally confined to small areas, and usually occur as a result of one or more of the following problems:
Loose or missing fixings
Rust or holes
Cracked or broken roof tiles
Cracked or broken bedding (ridge or hip capping)
Displaced roof tiles
Blocked water channels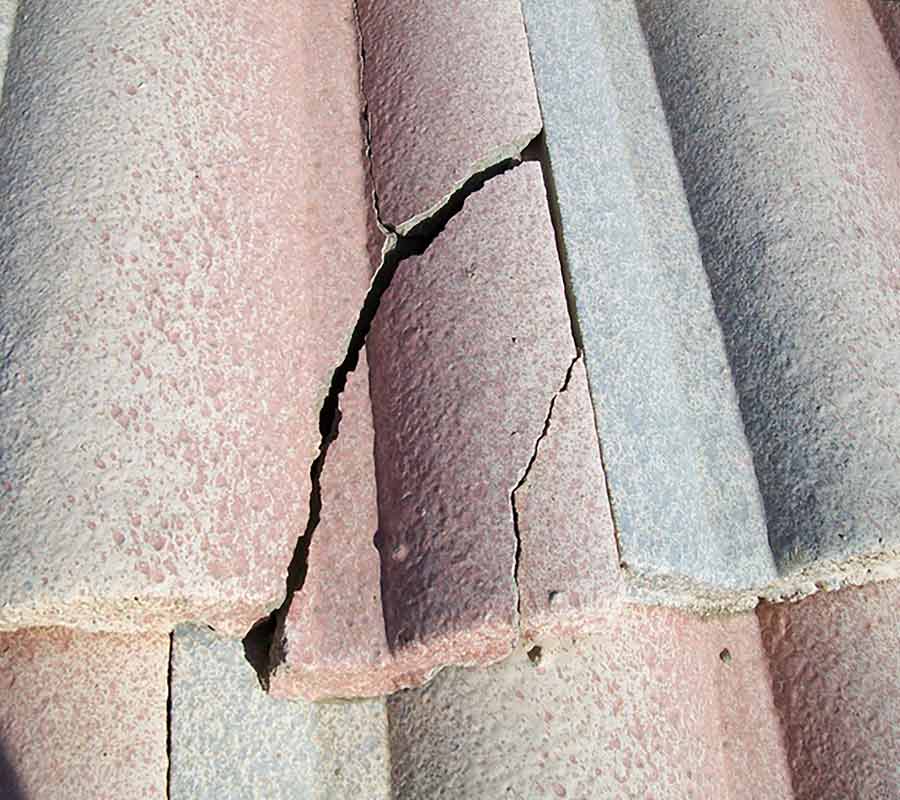 Leak Repairs carry 2 years workmanship warranty
Bedding is the cement which is applied to secure the ridge capping into place. Over a period of time the cement will deteriorate and crack, and in some cases completely fall out from it's original place, leaving tiles and ridge capping unsecured.
In the past, oxide was added to the cement to give it colour to best match the tile for a more finished look. Now, we use a modified cement system and once the cement has 'set' we apply our Pointing Compound (available in a wide range of colours) which expands and contracts according to weather conditions. This then forms a strong bond between the roof tile and the ridge capping, providing less opportunity for cracking to occur and prolongs the life of the roof.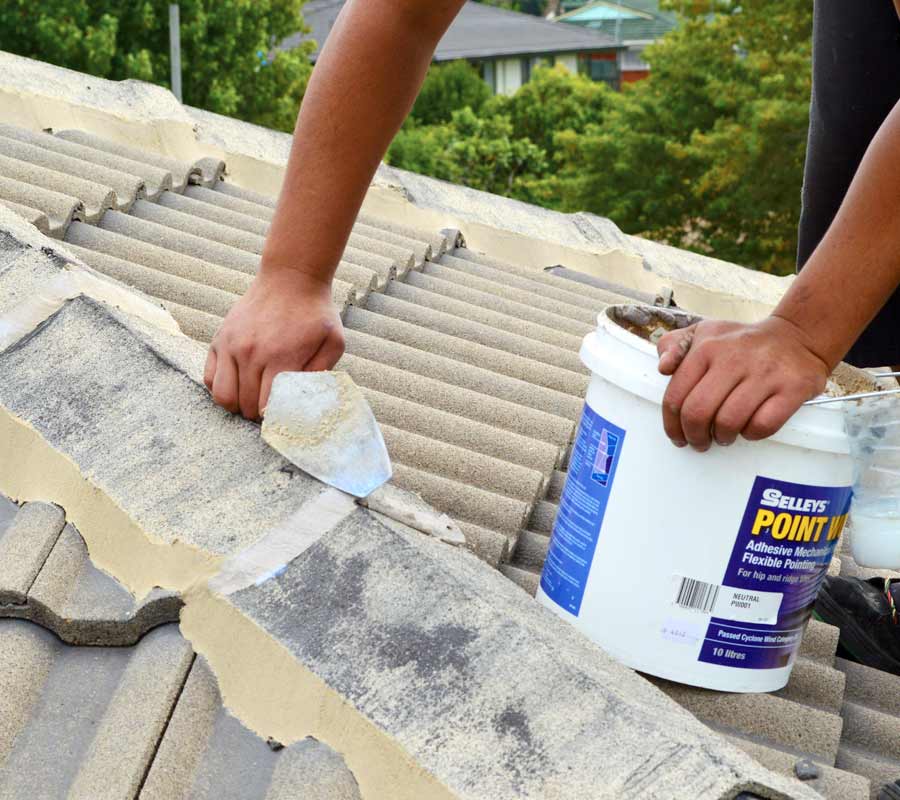 Up to 10 years guarantee on product and application for Repointing
Roof Maintenance (Concrete tile roofs)
Tile Repairs
Tile replacements
Re-bedding
Repointing
Leak repairs
Flashings
Gutter Clean
Moss treatments
Click here to view our Health and Safety requirements.